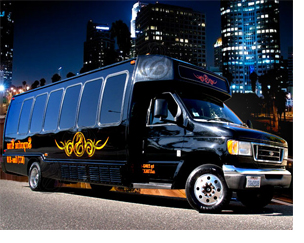 If you are looking for a great time in Galleria / Uptown neighborhood area, ParyBusHouston.com can add up to the fun. Party in style or impress everyone as you go down one of our modern and stylish buses as you crawl bars in Galleria. We are here to provide you with the best partying experience in Houston.
Party Bus
If you are planning party for your birthday, anniversary, wedding, bachelor's bash, or for just any occasions, make that party more exciting and memorable by holding it inside one of your world-class party buses. We can redesign the interior of the bus to suit your theme.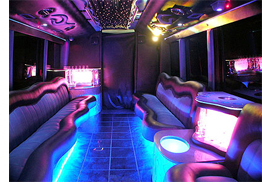 Our buses are equipped with the latest lighting and sound system technologies. Complete with leather seats and spacious dance floors that can also be converted into a stage, our party buses are new, clean, and affordable.
We have party buses for two, for that intimate night out, or for a group of 12 persons. We have pink buses for the girls and dark-colored buses for the guys. Whatever you prefer, we can transform a party bus to suit your needs.
Transport Bus
If you don't want to suffer the hassle of going around looking for parking area or the agonizing hours crawling through traffic just to get to the bar that you want to visit, our Transport Bus is your right partner.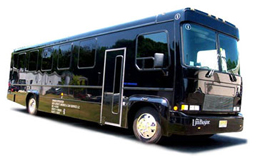 We can get you to your destination safely and in style with your uniformed chauffers and stylish buses. You don't have to worry about traffic because our chauffers know the shortcuts and the best roads to take during peak hours. Plus, you don't have to worry about parking.
And best of all, make heads turn as you go down our stylish bus right on the door of the bar you want to visit. You will surely win a lot of friends.
Visit PartyBusHouston now!